Atelier
Silvia de Brigard de Verdelimón: frescura tropical
The sun in your back, fabrics that wave with the ocean breeze,…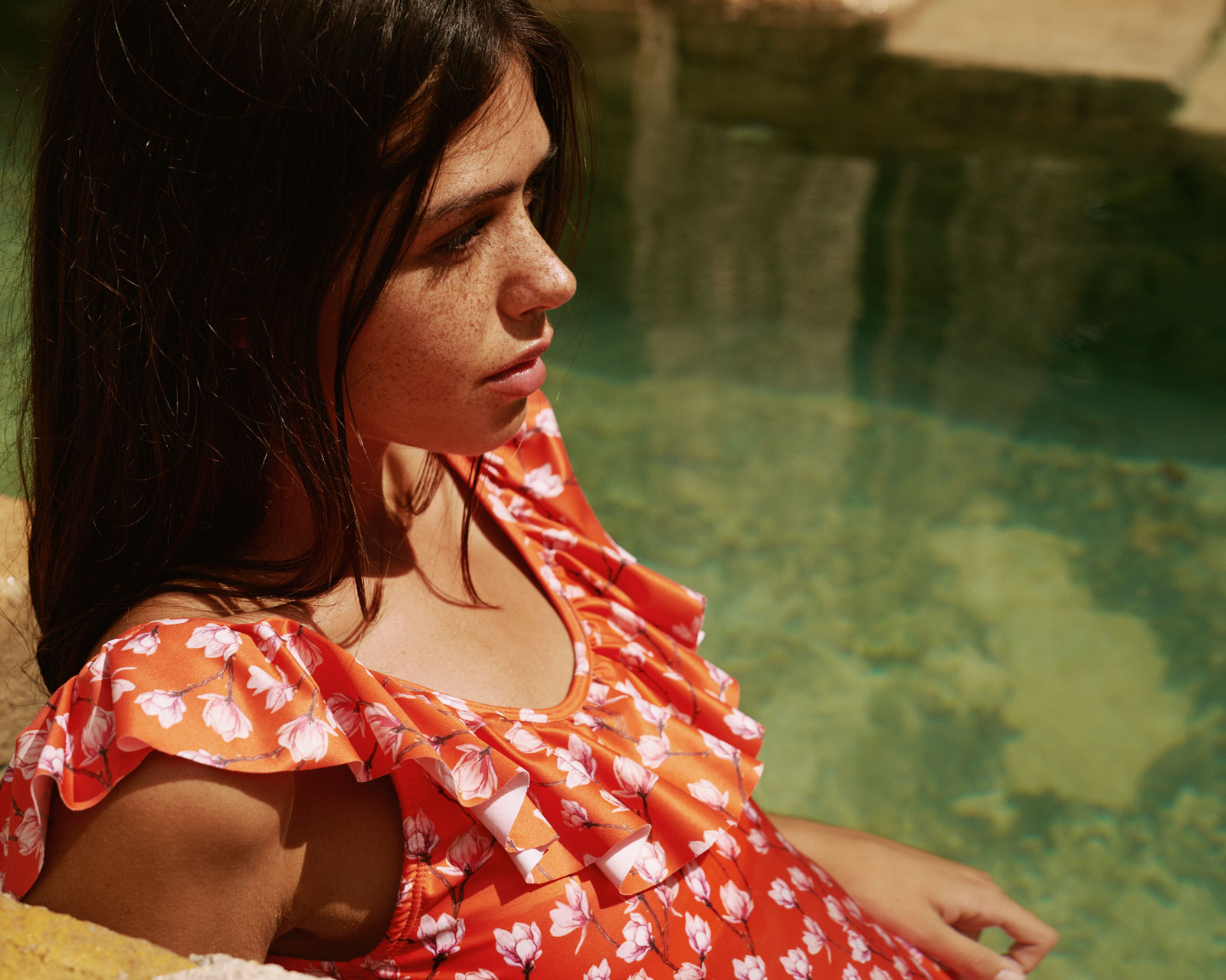 The sun in your back, fabrics that wave with the ocean breeze, and prints as tropical as a piña colada are the components that form the swimwear pieces of each collection created by Colombian Silvia de Brigard for her Brand Verdelimón Swimwear
¿Cómo nace la idea de crear una marca de swimwear?
Siempre he sido fanática de los vestidos de baño. Desde la universidad me hacía mis propios bikinis porque nunca me gustó lo tradicional. Estudié diseño industrial pero la moda siempre estaba en mi mente, así que decidí abrir un showroom en donde hacía mis colecciones y pedidos sobre medidas. En ese momento fue que descubrí esa necesidad en mis clientas de tener un vestido de baño que tuviera los componentes de lo clásico y lo moderno al mismo tiempo, pero sobre todo el fit perfecto. Decidí irme a París a complementar mi carrera de moda y volver a montar mi propia marca.
How the idea of creating swimwear came up?
I have always being a fan of swimsuits. Since I was in university I would make my own bikinis because I never liked the traditional style. I studied Industrial Design, but fashion was always on my mind, therefore, I decided to open a showroom where I made my collections and tailored orders. It was during that time that I discovered a need in my clients for having a swimsuit with classic and modern elements at the same time, but having above all the perfect fit. I decided to go to Paris to complement my fashion career and come back to make my own brand.
Los colores vívidos y estampados muy tropicales componen la paleta de cada una de tus piezas. ¿En quién piensas al momento de diseñar?
Cada colección tiene una inspiración totalmente independiente pero siempre enfocada en la mujer que quiero vestir. La mayoría han sido fruto de viajes o experiencias de mi vida. Esta última, Resort 2018, inspirada en Japón, nace de mi último viaje a ese país y está enfocada principalmente en su flora y su fauna.
The vivid colors and very tropical prints are part of the palette in all of your pieces. Who do you have in mind when you design?
Each collection has a completely has a completely independent inspiration from but it is always focused on the woman I want to dress. Most of them have been the result of travels or life experiences. This last one, Resort 2018, inspired in Japan, was born from my last trip to that country and it is mainly focused on its flora and fauna.
¿Es Colombia un mercado que puede ser líder en Latinoamérica en el segmento Swimwear?
El sector textil colombiano sobresale actualmente por sus vestidos de baño y ropa interior, la calidad de las telas, el diseño, el fit y el reciente Tratado de Libre Comercio hacen que este mercado sea un fuerte en el exterior. Los diseñadores Colombianos ofrecemos propuestas novedosas a muy buenos precios lo que nos hace atractivos al resto del mundo.
Is Colombia a market that could become a benchmark in Latin America for Swimwear?
The Colombian textile sector stands out nowadays for its swimwear and underwear. The quality of the fabrics, the design, fit, and the recent Free Trade Agreement make of this market a benchmark in the foreign market. Colombian designers offer innovative proposals at very good prices, which makes us attractive to the rest of the world.
¿Cuáles son tus próximos pasos como directora creativa de esta prometedora marca?
Para este año tenemos varias propuestas en el exterior. Por ahora no tenemos planes de abrir boutiques propias pero tenemos en la mira varias tiendas multimarca que se adaptan perfectamente al concepto de la marca. La idea es estar en todos los países. Desde el 2017 la marca ha ido posicionándose en países como Australia, Puerto Rico, Perú, Barbados y México. Nuestro fuerte es Estados Unidos definitivamente.
What's your next moves as a Creative Director of this promising brand?
We have several proposals abroad for this year. We don't have any plans about opening our own boutiques, but we have in mind several multi-brand retail stores that perfectly adapt to the concept of the brand. The idea is to be in every country. The Brand has been positioning itself in countries such as Australia, Puerto Rico, Peru, Barbados, and México since 2017. Our strongest sale point is definitely USA.

 @verdelimon_swimwear